Long Island Bulk Supply Paper Products for Commercial Businesses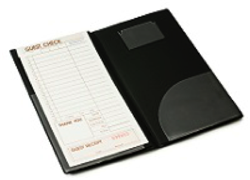 Hamco specializes in office supply paper products for a wide variety of businesses in Long Island and throughout the surrounding New York area.  From POS paper rolls to ink ribbons to thermal & carbonless paper – we are your go-to commercial paper supplier.  We provide bulk paper products to commercial customers in industries such as offices, restaurants, fast food chains, gas stations, retail stores, banks and more.  Our primary products include POS paper rolls, ink ribbons, bond, thermal and carbonless paper. We also a supplier of custom guest checks, crayons, placemats and order pads for restaurants.
POS Paper Rolls & Ink Ribbons – Long Island, NY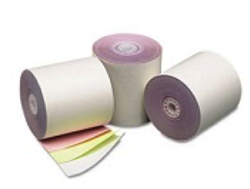 Hamco is a distributor of paper and ribbon products as well as many other related items for commercial businesses in and around Long Island. Hamco deals in a large item range and offers bulk purchase price benefit what comes with working at a wholesale level.  We've been treating our customers like family since 1982 and have earned a solid reputation among New Yorkers for high quality products on every order.

Commercial Paper Products in Long Island, NY
Hamco offers next day service for customers in and around Long Island, NY.  We also serve customers in West Hempstead, Queens, Brooklyn, New York City and the surrounding area.  We proudly serve a wide variety of industries for commercial customers throughout Long Island and all of New York. Our office and warehouse is located in West Hempstead, Long Island in a perfect spot to deliver anywhere in the Northeast. We've been treating our customers like family for over 33 years and have built many long-lasting relationships.
Here are just a few of the top industries that we serve:
Banks & Credit Unions
Offices & Commercial Businesses
Hotels & Hospitality Management