Hamco Paper Service Area
Hamco serves customers throughout New York, New Jersey and the New England Area. Hamco offers next day service in the following areas: Long Island, New York City, New England, Southern New York State and New Jersey.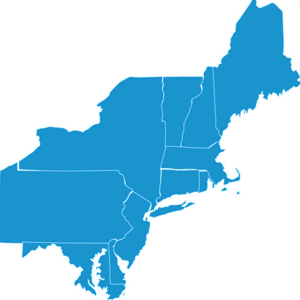 Major Markets We Serve:
New York
Southern New York
New Jersey
New England Area
Hamco supplies POS paper rolls and ribbons to offices, restaurants, fast food chains, gas stations, retail stores, engineering firms, banks and related industries. We specialize in the following products: POS paper rolls, ink ribbons, bond, thermal and carbonless paper. We also supply custom guest checks, crayons, placemats and order pads for restaurants.