Food Packaging Supplies For Essential Restaurants & Fast Food Chains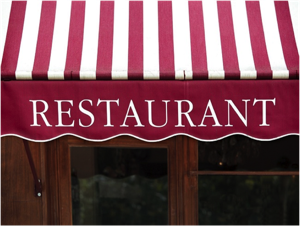 HAMCO Paper has recently added new food packaging products in response to the COVID-19 pandemic. Our priority is the safety of our team and our clients and their customers, so in response, we have added surgical style protective face masks, tamper proof seals and several other food packing paper items such as POS paper rolls, disposable paper straws, sticky thermal paper and deli paper to support restaurants and other ready-to-eat food suppliers. We provide our essential restaurant customers with proper and safe packing supplies in bulk orders and have them in stock and ready for free delivery.
Tamper Proof Seals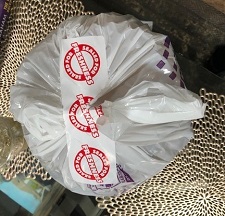 Restaurants and other ready-to-eat food suppliers, enhance the safety of your customers with these tamper-proof security labels for containers and bags. Made with a patented strong adhesive and a special tamper-proof zig-zag perforation to provide your customers with peace-of-mind. Available in 2″ round (perfect for containers) and 1.9″ x 6″ rectangle for bags, etc. in rolls of 500/4 rolls per box. Generic "Sealed for Freshness" label or custom labels with your logo and any additional information available; provide logo, all details and color for pricing. And not only are these labels for safety, but they also address Grub Hub® customer's #1 complaint 'missing French Fries!' Learn more about our tamper proof seals for restaurants and eateries.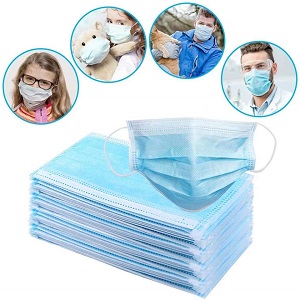 HAMCO face protection system masks are 3-layer surgical-grade, soft, odorless, and non-irritating—fiberglass free. They are 99% effective in filtering out bacteria (such as the coronavirus) dust, smoke & pollen. In addition to being easy to breathe thru, they are approved for infant care. Masks are packaged 50/per box. They are in stock and ready to deliver to you the next day or even today! Follow the New York State guidelines effective April 17th by using these high-quality, comfortable face masks. Protect your team and your clients today!
Sticky Thermal Paper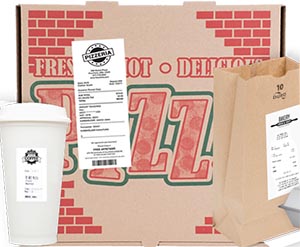 Do you need sticky thermal paper for your restaurant or business? Try our adhesive-backed thermal paper which is very popular for fast food and food on the go eateries – our sticky thermal paper is fast and easy and applies directly to your paper, plastic, or styrofoam containers. Our sticky thermal receipt paper is direct thermal labeling with repositioning adhesive for everyday use, convenience, and safety. We carry all of our POS Thermal paper including our sticky thermal products in-stock and ready for same or next day shipping and free delivery. Learn more about our sticky thermal paper solutions for restaurants and eateries.
Disposable Paper Straws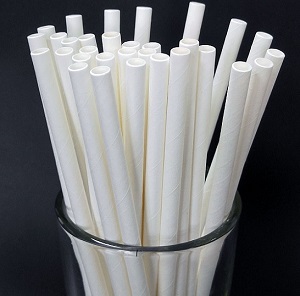 Recently, Suffolk County enforced a ban on plastic straws for restaurants. Hamco now provides restaurants and fast food chains disposable paper straws, provided in plain white or black paper-wrapped or custom orders made with imprinted logo or text directly on the actual straw or paper wrapping. Our paper straws are made with organic glue that does not affect the taste or feel and last up to 6-hours in liquid. The size of the straws are approximately 7 3/4 inch black or white paper straw wrapped in paper – 6,000 per case. 5 3/4 inch black or white paper cocktail straws wrapped in paper- 6,000 per case. We use an in-house mix of organic glues to bind our triple wrapped, food-grade paper straw together with no wax coatings.
Food Wrappers For Safe Food Packaging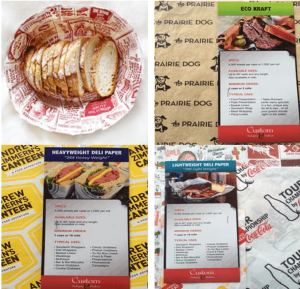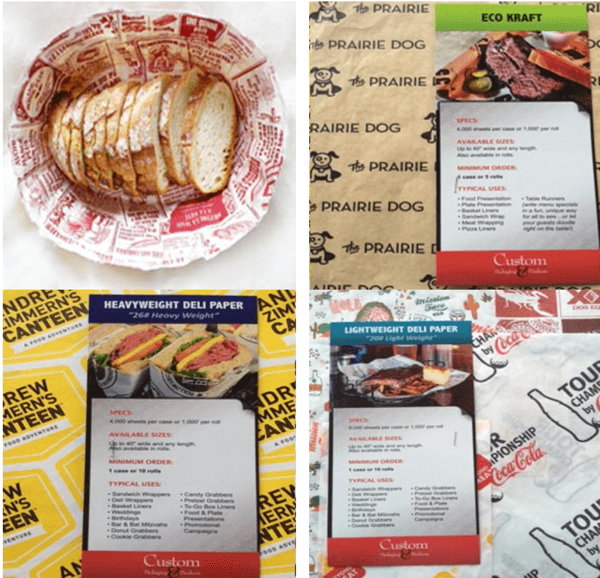 Our food packaging paper products will help keep your ingredients preserved and protected to deliver a safe food package and fresh product to your customers. Not only do these products work great for sandwiches, but they are also perfect for bread baskets, cheese boards, antipasto boards, and much more. Hamco is a custom food packaging supplies company and keeps deli-style wrapping paper products in-stock and ready for shipment and delivery.  We focus on quality and efficiency so that your restaurant or sandwich shop is ready to serve customers in an efficient manner. Our products carry the Hamco brand which means our customers can be assured of getting the same high-quality product on each order. Small order?  Large Order?  No problem – we can manage any size request for your bulk restaurant supply order.
POS Paper Rolls
Bond, Thermal, Carbonless, 1-Ply, 2-ply, Receipt Paper, Multi-ply Carbonless, Color or white
Most Fast Food Restaurants have automated computer systems that use paper rolls and ribbons in their printers. Hamco is set up to quickly supply fast food restaurant needs for any printer in our product area of New York. You can count on us having what you need in stock, ready for same-day shipment.
Vinyl Powder Free Gloves (100ct box) MEDIUM AND LARGE sizes available in stock. Hamco is set up to quickly supply companies with vinyl PF gloves for security and proper clean handling of food. Restaurants need clean and effective gloves and we carry in-stock our product for all of New York. You can count on us having what you need in stock, ready for same-day shipment.
Food Packaging Supplies for Restaurants in New York, NYC
Bulk Supply POS Paper Rolls & Restaurant Supplier – New York, NY
Hamco offers next day service for food packaging industry customers in and around New York, NYC.  We also serve customers in Long island, West Hempstead, Queens, Brooklyn, and the surrounding area.  We proudly serve a wide variety of industries for commercial customers throughout Long Island and all of New York.
Food Packaging Supplies Near Me:
Custom Food Packaging Supplies
Disposable Packaging
Food Packaging Suppliers
Restaurant Packaging
Safe Packaging
Food Service Packaging
Custom Restaurant Packaging
Healthy Food Packaging
Food Wrappers
Protective Face Masks