West Hempstead Table Placemats for Restaurants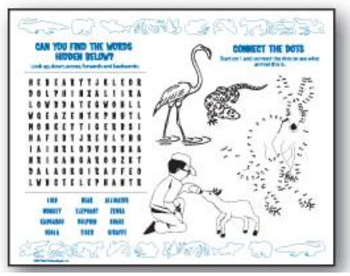 Liven up your restaurants' tables with our premium table placemats. Coloring sheets, parchment paper, butcher block paper and more. Hamco Paper offers a selection of quality table top paper sheets for restaurants throughout West Hempstead, NY and the surrounding area. Let your customers entertain their kids with our creative coloring sheets so the adults can enjoy their dinner! You can choose from our Seafood theme, Italian theme, Animal theme, Mexican theme, Sports theme and Western theme. We also provide custom printed placemats with your artwork or logo incorporated.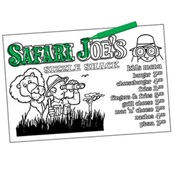 As a bulk paper supply company in West Hempstead, we keep paper table placemats in stock and ready for shipment to your business. With a focus on quality and efficiency, we help make sure that your restaurant wait staff is ready to serve customers in an efficient manner. Our products carry the Hamco brand which means our customers can be assured of getting the same high quality product on each order. Large Order? Small order? Not a problem – we can manage any size request for your bulk restaurant supply order.
Restaurant Placemats & Paper Table Covers
Coloring Sheets for Restaurants
Paper Table Placemats
Bulk Restaurant Table Top Covers Near West Hempstead, NY
Hamco offers next day service for commercial businesses in and around West Hempstead, NY – Garden City, New Hyde Park, Floral Park, Mineola, Westbury and Franklin Square. We also serve customers in Long Island, Queens, Brooklyn, New York City and the surrounding area.